Detailed Pivot Analysis and Reports 
View the detailed terrain reports that IrriExpress can run on your pivot in a snap!
And with the click of a button print an entire pivot report for your customer.



Run wheel and span slope, twist and kink angles analysis and simulate the rotation of the pivot to view all problem areas.

Detailed Pivot Reports
with the click of one button




View the PDF example report or view the tutorial

Additional improvements to IrriExpress include

When selecting a cad element, you now have the option of saving its parameters as the default. Next time when you add an element of this type, it will from the start assume the default attributes.

When adding a new pivot, in addition to just generic span lengths you now have the option of picking an actual span from the OEM database.

The text limit values on the Pivot sections are now drawn in the same color as the legend allowing you to easier know what the values are related to.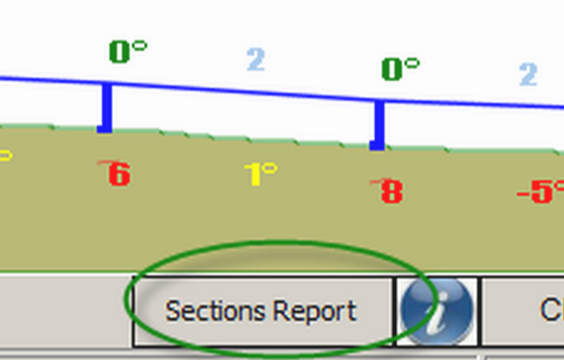 A new Sections Report option has been added. This gives you the option of creating a complete, multipage report of the pivot analysis with one click.



On the MAPS tab, when importing an image into an active project (not an empty project) you now get this message. This gives you the option to add the image to the existing project or first save and clear the project so the image is placed as the first element in a new project.



In the past, when you need to place DTM points inside an area (not the whole image) you had to go to DTM and create the triangles and update the elevation. This has now been automated. Identify the area and use the Place Grids option. On the dialog box, select the Build Model option. It will place the points, create triangles and get elevations in one go.